Summary: RackRay provide data center services throughout Europe; they needed a PLC system to monitor and maintain the environment in their data centers.  This system is vital to preventing outages.  RackRay relies on the UniStream PLC+HMI from Unitronics, a powerful PLC that met all their needs.
RackRay is the largest web hosting provider in Lithuania; they also provide data center services throughout Europe.  In order to keep these data centers up and running optimally, RackRay takes monitoring and controlling the physical environment very seriously, as even seemingly small changes and problems can cause outages.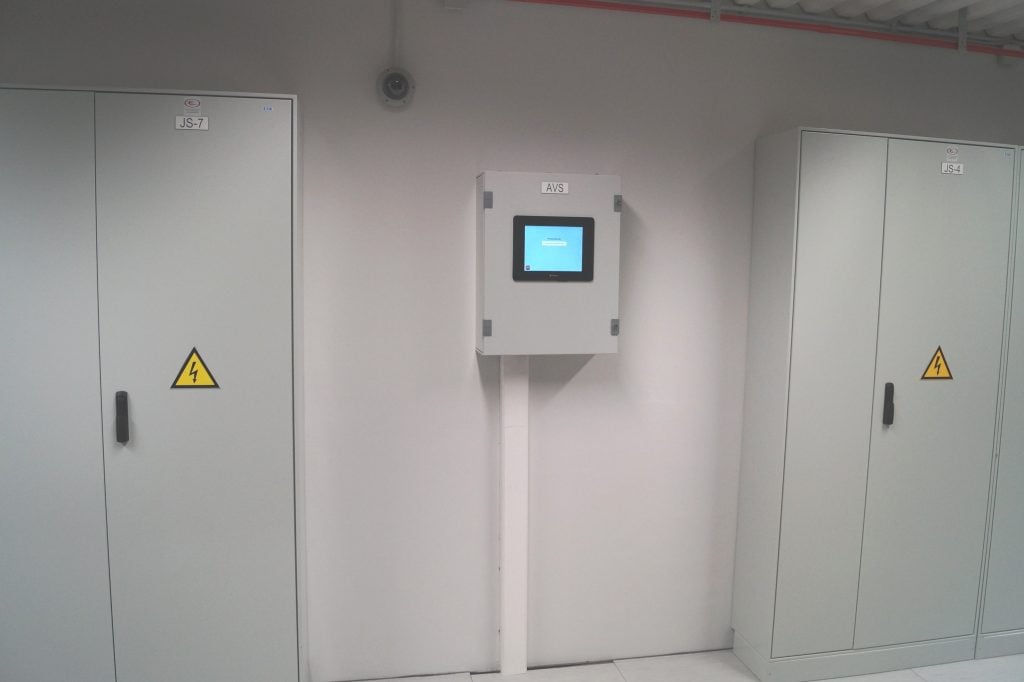 RackRay used PLC control to ensure that their data centers run without interruption; they installed UniStream 10.4 programmable logic controller with integrated HMI from Unitronics. This all-in-one PLC has a modular design, integrating a 10.4-inch touchscreen HMI panel and I/O blocks with a powerful CPU.  The UniStream tracks energy consumption, temperature, and humidity, as well as monitoring the main power, backup generators, and flood sensors. The collected data is displayed on the HMI, remotely communicated to a built-in webserver in real time, and is reported back to a centralized server for accounting purposes.
"Unitronics offers very fast technical support, intuitive programming environment, and covers all requested functionalities."
The UniStream was connected to 298 energy meters, communicating with the sensors via both built-in RS485 ports and an add-on UAC-02RSC serial communication module; these sensors enabled the controller to track the total consumed kilowatt-hours of the data center servers. An additional RS485 port was connected to forty-six temperature and humidity sensors.  Finally, a UID-1600 I/O module controls six power switches, four flood sensors, and two diesel generators.
The UniStream's Alarm management system maintains 385 separate alarms based on a various conditions, including lost connection to the meters, flooding, the temperature or humidity moving out of the acceptable range, and changes to the state of the diesel generators.
One of RackRay's priorities implementing the new system was a controller that would act as a gateway between their field devices and the accounting system. They were impressed that UniStream could accommodate all their requested functions, manage a high-volume of data and readings, and enable remote access from any internet-connected device using the built-in webserver function.  Additionally, RackRay found that the UniLogic programming environment was highly intuitive and easy to use, especially for their first project using Unitronics all-in-one PLCs. Unitronics also offered speedy technical support during the development and installation process, ensuring a successful project.
More Stories by Industries
User's videos
Watch success stories videos