UniLogic® for UniStream®
Award-winning software that slashes your development time by 50%
UniLogic® Studio is All-in-One software for PLC, HMI, I/O, VFDs, and Servo.
Powerfully efficient, UniLogic's ergonomic design enables you to rapidly develop all project aspects: Hardware and Communication configuration, Motion, Ladder, and HMI applications.
Built-in, context-sensitive editors enable you to write Ladder or C functions, configure and implement servo Motion, create beautiful HMI screens and interactive web pages, instantly translate them from Italian to Chinese, easily track data and display it live via Trends and gauges or export it to Excel, raise multi-level Alarms and send notification via SMS or email and run Recipes. With UniLogic, you can conveniently configure and implement a broad range of industrial fieldbus and IT protocols—and easily integrate IIoT/Cloud technology into your solutions.
---
Unitronics Added Value
All Unitronics software & utilities—plus updates—provided at no charge.
Personalized Tech Support & Support Forum membership—provided at no charge.
UniLogic® Top Features
UniLogic Studio provides a unified environment for hardware and communication configuration, Motion, Ladder, and HMI applications—
and enables you to enter the world of IIoT via the UniCloud IIoT platform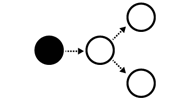 MQTT: bridging the gap between OT and IT
UniStream supports MQTT as a 'client' that can both publish and subscribe to messages, bridging the gap between OT and IT from the production floor up to the MES.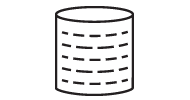 Structs: Smart Tags
Structs – Data Tags organized into one unit – control hardware, communications, & functions. Build structs to use & reuse with UDFBs.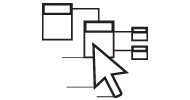 Speed Ladder + "C" Power
Build your Ladder: drag/drop/snap elements into place, error-free. Write C code with the built-in editor. Create UDFBs for repetitive tasks.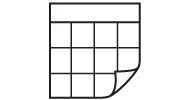 Power Data Tools
SQL Client: Connection to MS SQL Server or MySQL & Send Queries. Data Sampler: record time-sensitive dynamic data such as output values; display in Trend graphs. Data Tables: log/manipulate data via Ladder, execute Recipes.
WebServer: Complex Pages
Elegant page design, drag & drop—no HTML required. User controls and widgets enable remote users to view & enter data using any web browser.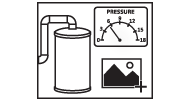 Design Beautiful HMI
Drag & drop graphics from the Library, user controls, & widgets to design screens. Display running Trend graphs & Gauges, .pdfs, play audio, & stream video.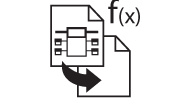 Build-it-Once, then Reuse
Add UDFBs (User Defined Function Blocks), HMI screens, & Web Pages to the Library. Drag & drop anywhere—UniLogic does the tags.  Use Library across projects.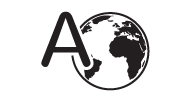 Languages: Italian to Chinese
Supports any language that you can type—including Asian languages like Korean. Instantly switch HMI language via user actions or program events.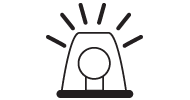 Built-in Alarm System
Accords with ISA 18.2 guidelines for Alarm systems. Operators can detect, analyze, & act on Alarms. Export log via FTP, send via email, or to a DOK.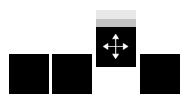 Communication via Configuration
Incredibly fast & easy to implement, data communications are independent of Ladder. Plug & Play MODBUS, CANopen, SNMP, EtherNet/IP.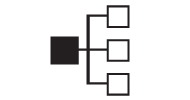 Communicate with any Device
Message Composer: datacom via any Ethernet, CANbus/serial 3rd -party protocol. Also supports CAN Layer 2, FTP Client/Server, SMS, email, GSM/GPRS.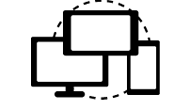 Remote Access
Access UniStream via any VNC application from PC, cellphone, or tablet. Built-in Web Server enables secure remote monitoring & data editing.
UniLogic® - the Video
See the Simplicity:
Built-in editors for Ladder & C
HMI screen & Web page design
Translate from Italian to Chinese
Data Tools/Trends & Gauges/Recipes
Multi-level Alarms
COM protocols – via configuration
Version Changes & Bug Reports
Software Utilities
The UniStream Data Converters Suite is a PC application that includes a number of utilities for performing quick and easy data conversions.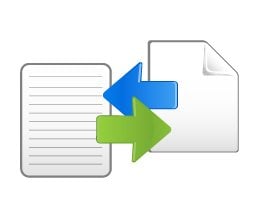 Utility Name
Function
Key Features
Targeted Users
Download
Unistream Data Converters Suite
V1.0.17
PC application that includes a number of utilities for performing quick and easy data conversions
•UniStream and Vision Trend files to PDF
•UniStream Data Table files to Excel
•Excel file to a UniStream Data Table file
•UniStream Trend file (Data Sampler) file to Excel
•UniStream Alarm log to an Excel

• Data analysts
• Plant managers
• Process engineers
• Control room operators
• Installation Managers