UniStream® Built-in Programmable Controllers
For Complex Machines & Automation Projects
Powerful programmable controllers with incredible HMI features—backed by the most efficient programming software you have ever used. Execute high-end projects — on time and within budget.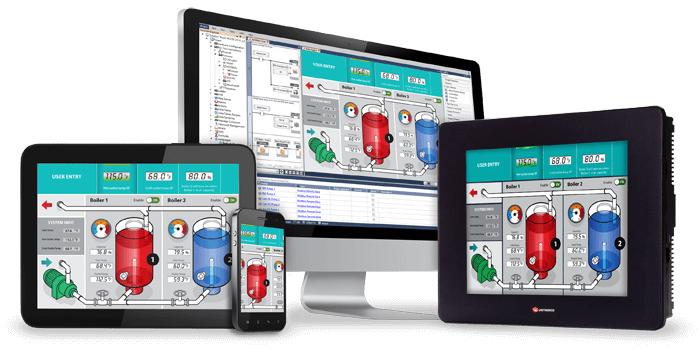 All-in-One programming environment. Slash your development time by 50%.
UniStream® Hardware
UniStream offers superb control functionality, the finest in HMI touchscreens, and a range of communication options that can boost you into Industry 4.0.
UniStream Built-in: PLC + HMI + I/Os
Superbly compact controllers, where the PLC, HMI, and I/Os are built into a single unit and in a range of built-in, expandable I/O configurations.
Built-in, high-quality 5″ or 7″ HMI touch panel
Powerful multi-function PLC
Range of built-in I/O configurations
Local I/O expansion: up to 2048
Remote I/O, via Ethernet over 10,00 I/O points
Built-in COM ports: Ethernet, USB host & device
Add-on COM modules available: CANbus, RS232, RS485
UniStream Built-in: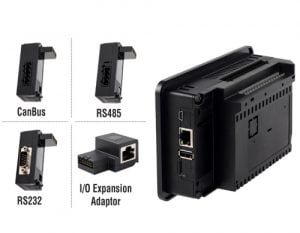 UniStream: award-winning Programmable Controllers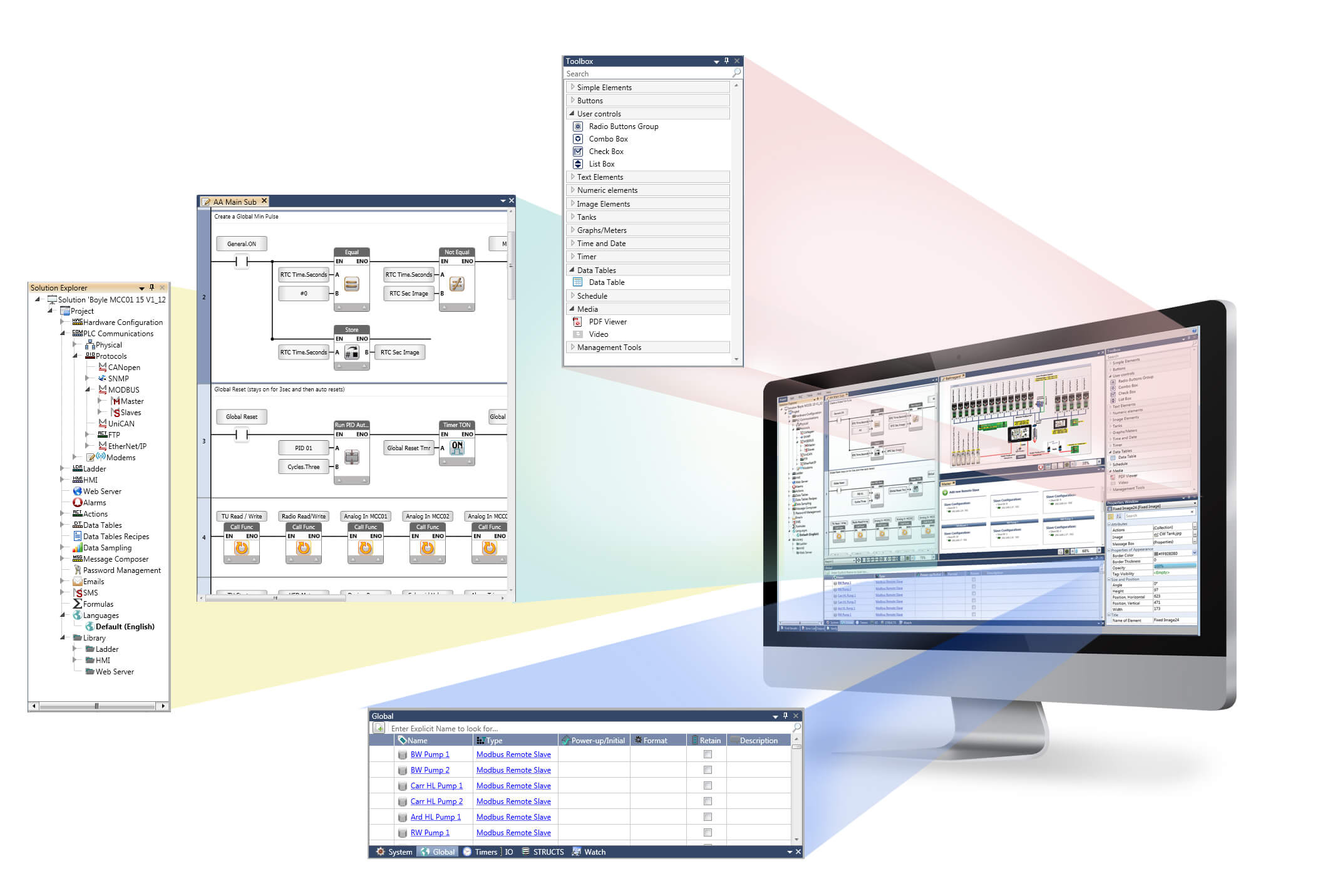 General Features
Built-in Trends and Gauges, auto-tuned PID, data tables, data sampling, and Recipes
Media files: Video, Audio, pdf Viewer, embedded speakers
UniApps™ – Use the HMI to access & edit data, monitor, troubleshoot & debug and more
Security: Multi-level password protection
Alarms: Built-in system, ANSI/ISA standards
Fieldbus Protocols
MODBUS
EtherNetIP
CANopen, CAN Layer2
BACnet
Message Composer: Implement any RS232/485, TCP/IP, or CANbus 3rd -party protocol
Advanced Communications
MQTT
SQL Client Connection to MS SQL Server,
MySQL, PostgreSQL & Send Queries
SNMP Agent/Trap
VNC Client, Remote Access via VNC
FTP Server/Client
Web Server
e-mail & SMS messaging
Modems: GPRS/GSM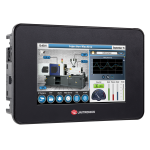 PLC + HMI + I/Os 5″ color touchscreen. Available in a range of built-in I/O configurations – expand up to 2,048 I/O
Multi-function PLC  with an integrated, 7″ high quality HMI touch screen, available in a range of built-in I/O configurations
PLC + HMI + I/Os 5″ color touchscreen. Available in a range of built-in I/O configurations – expand up to 2,048 I/O

Multi-function PLC  with an integrated, 7″ high quality HMI touch screen, available in a range of built-in I/O configurations