UniStream® Modular Programmable Controllers
For Complex Machines & Automation Projects
Powerful programmable controllers with incredible HMI features—backed by the most efficient programming software you have ever used. Execute high-end projects — on time and within budget.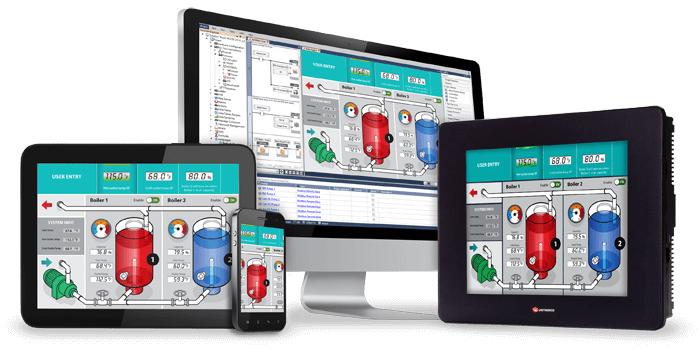 All-in-One programming environment. Slash your development time by 50%.
UniStream® Hardware
UniStream offers superb control functionality, the finest in HMI touchscreens, and a range of communication options that can boost you into Industry 4.0.
UniStream Modular
Tailor UniStream 7″, 10.4″ and 15.6″ to suit your precise application. Select the size HMI panel you need–plug in a CPU, snap on the I/O and COM modules and build a compact controller to match your application requirements.
High-quality HMI touch panels in different dimensions
Powerful CPU—supports up to 2048 I/O points
Broad range of sophisticated, space-saving I/O modules, local + remote
Built-in COM ports: Ethernet, CANbus, USB host & device
Add-on COM modules available: Ethernet and RS232/RS485
UniStream Modular: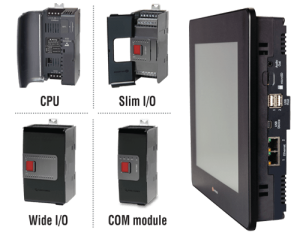 UniStream: award-winning Programmable Controllers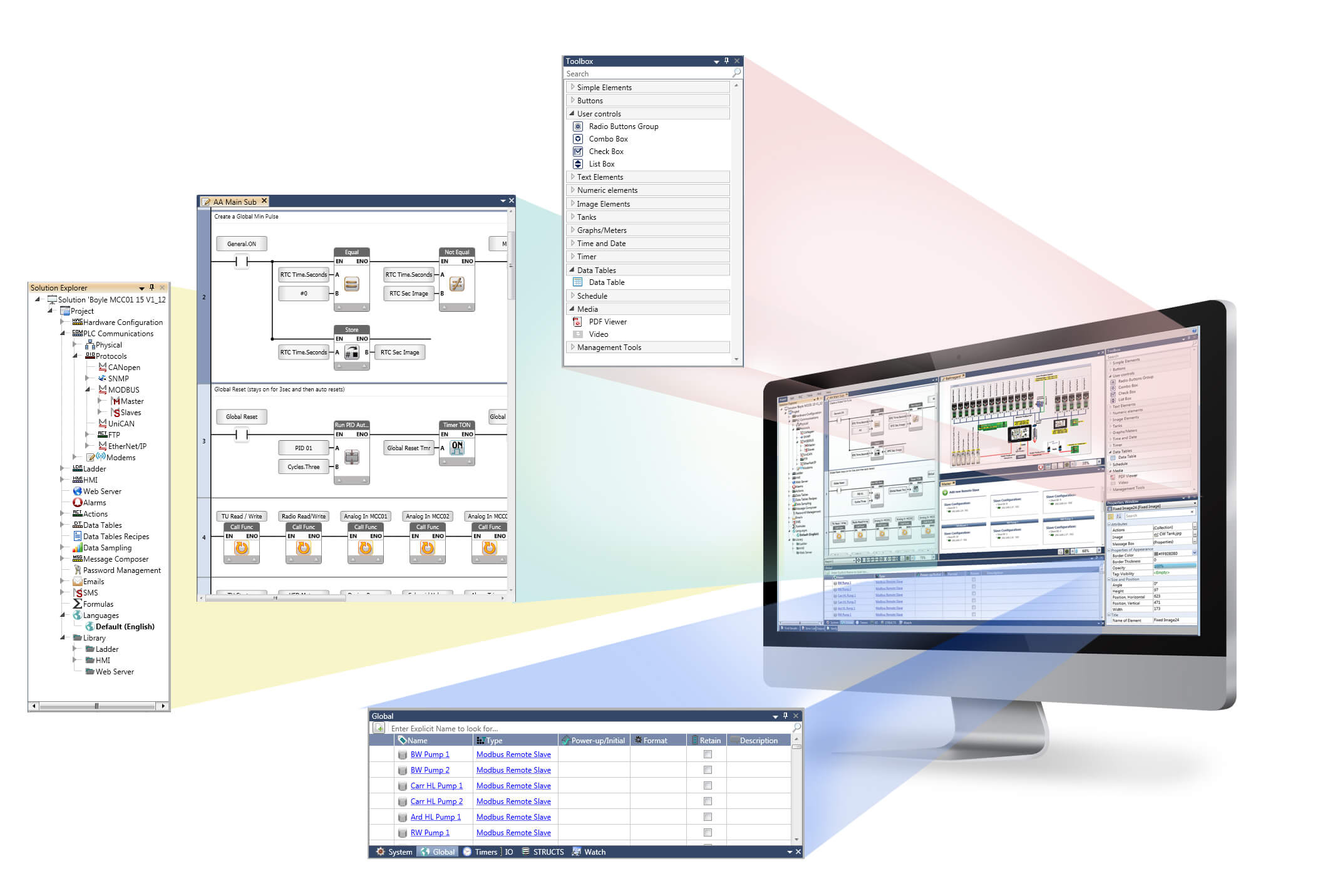 General Features
I/O options include digital, analog, high-speed, temperature & weight measurement
Expand up to 2,048 I/Os
Ports: Ethernet, CANbus, USB host & device Audio, additional COM modules for RS232/RS485
Fieldbus Protocols: Ethernet IP, Web server, TCP/IP, MODBUS, CANopen, CAN Layer2, BACnet and M-Bus via gateway
Advanced COM support: Webserver, SMS & email, GSM/GPRS modem, SNMP, FTP, SQL, MQTT
Remote Access via VNC
Media support: .pdf, Video, RTSP, Audio Jack
*Features may vary according to model
Fieldbus Protocols
MODBUS
EtherNetIP
CANopen, CAN Layer2
BACnet
Message Composer: Implement any RS232/485, TCP/IP, or CANbus 3rd -party protocol
Advanced Communications
MQTT
SQL Client Connection to MS SQL Server,
MySQL, PostgreSQL & Send Queries
SNMP Agent/Trap
VNC Client, Remote Access via VNC
FTP Server/Client
Web Server
e-mail & SMS messaging
Modems: GPRS/GSM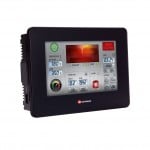 PLC with 7″ color touchscreen. Compatible with snap-in I/O models – expand up to 2,048 I/O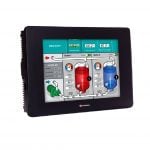 PLC with 10.4″ color touchscreen—multi-touch model available. Compatible with snap-in I/O models – expand up to 2,048 I/O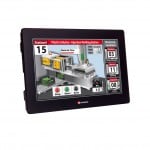 PLC with 15″ color touchscreen. Compatible with snap-in I/O models – expand up to 2,048 I/O
PLC with 7″ color touchscreen. Compatible with snap-in I/O models – expand up to 2,048 I/O

PLC with 10.4″ color touchscreen—multi-touch model available. Compatible with snap-in I/O models – expand up to 2,048 I/O

PLC with 15″ color touchscreen. Compatible with snap-in I/O models – expand up to 2,048 I/O